ABOUT THE RACE
Shinetsu Five Mountains Trail
Mt. Madarao ~ Mt. Myoko ~
Mt. Kurohime ~ Mt. Togakushi ~
Mt. Iizuna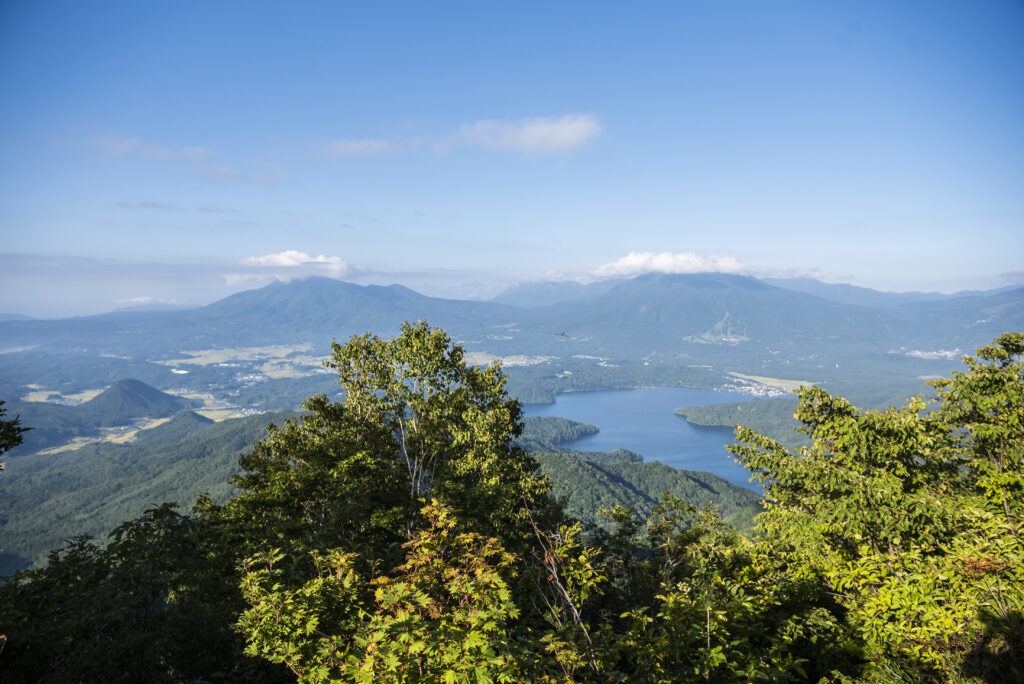 The Race Course
・The 100 mile and 110 km race courses connects a series of five mountains collectively called the "Shinetsu Gogaku" located in the Niigata and Nagano prefectures.
・Both courses were carefully designed to avoid steep slopes and fragile terrain in order to protect environmentally sensitive areas. Over 90% is on trail and much of the terrain is smooth and runnable.
Assistance Points, Pacers & Drop Bags
Assistance points – The 100mile race has 7 assistance points (aid stations) and the 110km race has 4 set up along the course where family and friends can provide support during the race. Food and drinks will be available at the aid stations for racers.
Parking spaces and an area where supporters can set up tables, chairs and tents will also be available. (Support cannot be provided outside these areas.)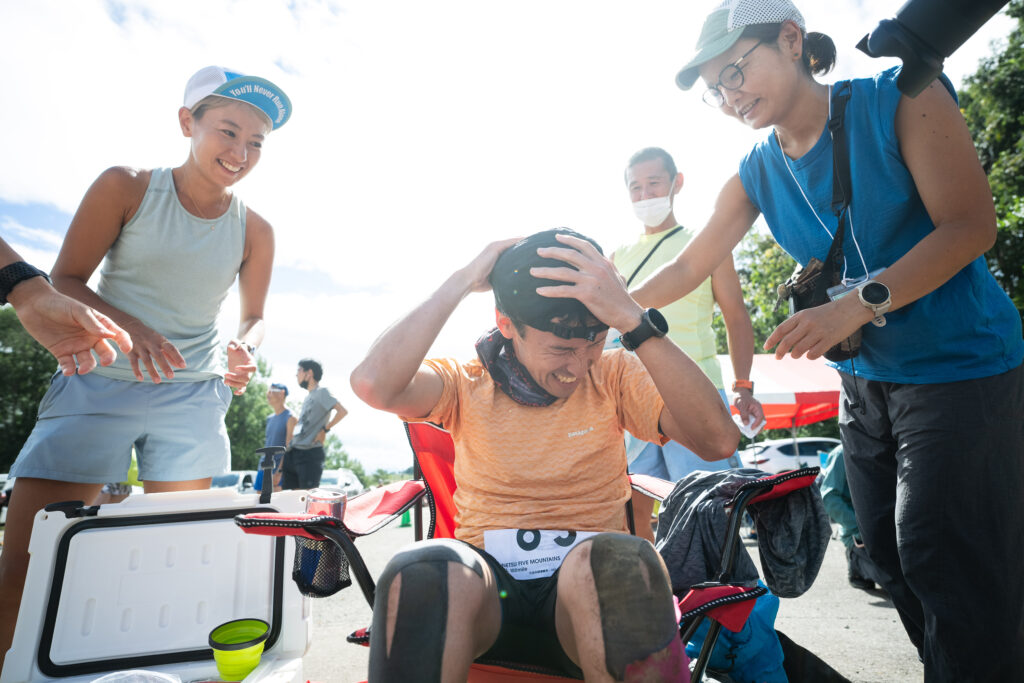 Pacers are allowed to accompany racers for a section of the race. For the 100mile category, pacers are allowed from the 3rd cutoff point at Kurohime (101km) and for the 110km category, pacers can join their racers from the Sasagamine (60km) assistant point.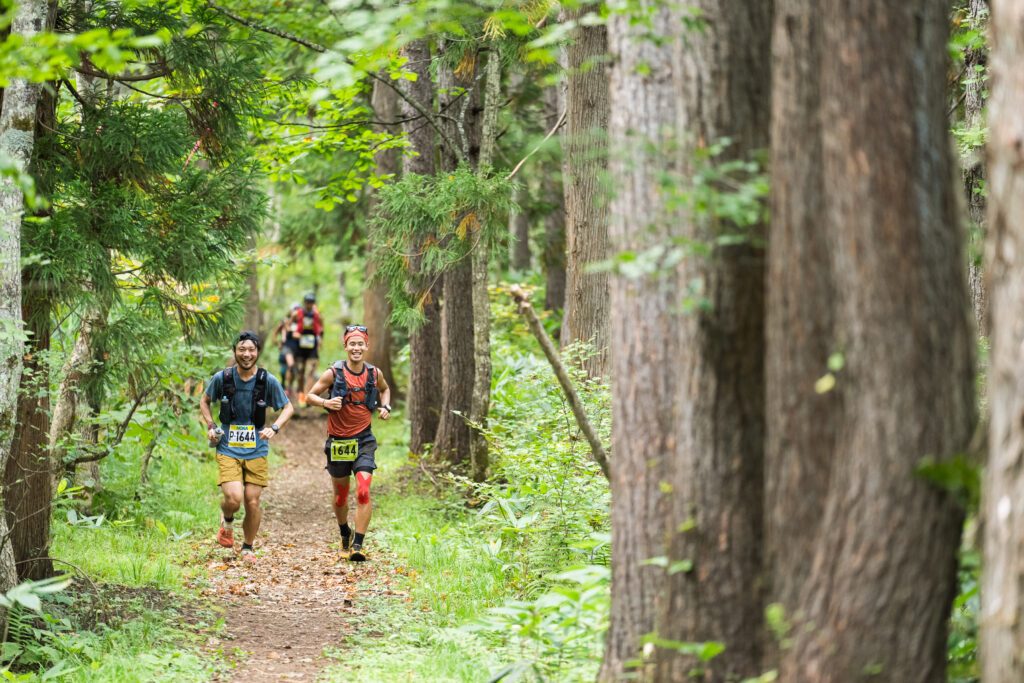 Drop bags for the 100 mile category can be left at APA Resort (52km) and Kurohime (101km) and for the 110km category, at Sasagamime (60km) . You can pick up additional gear or leave behind gear you no longer need during the race in these drop bags. (except for Mandatory gear) Drop bags can be picked up at the finish line after the race.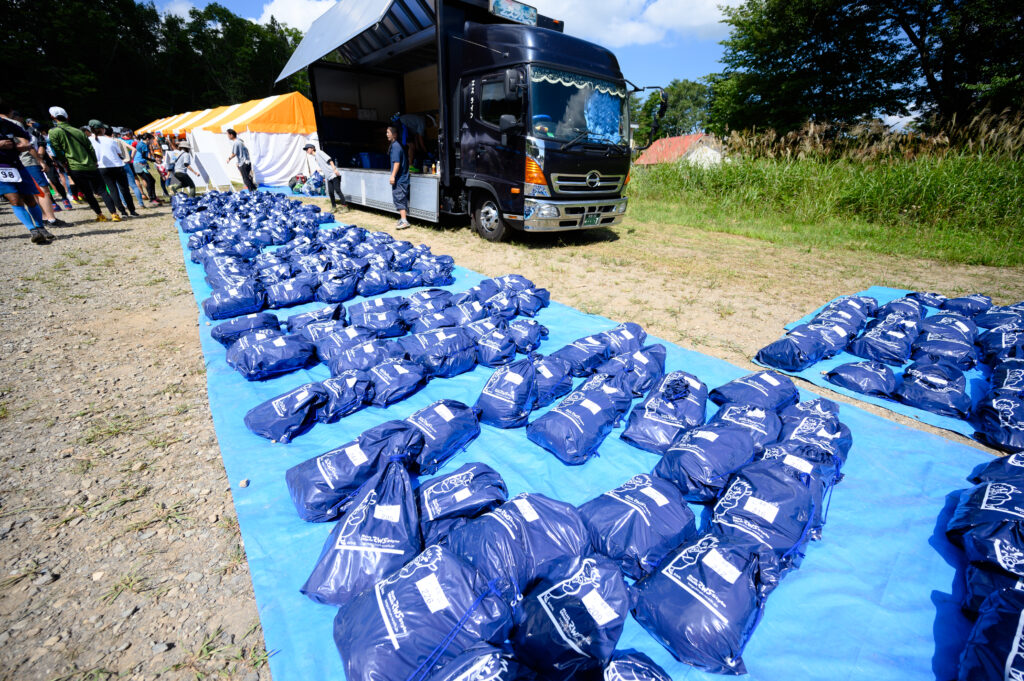 Wooden trophies & Buckle
Wooden trophies engraved with your name and finish time for all finishers who complete the race within the time limit.
Trophies will bemailed to you after the race.
In addition, 100 mile finishers will be given a commemorative buckle.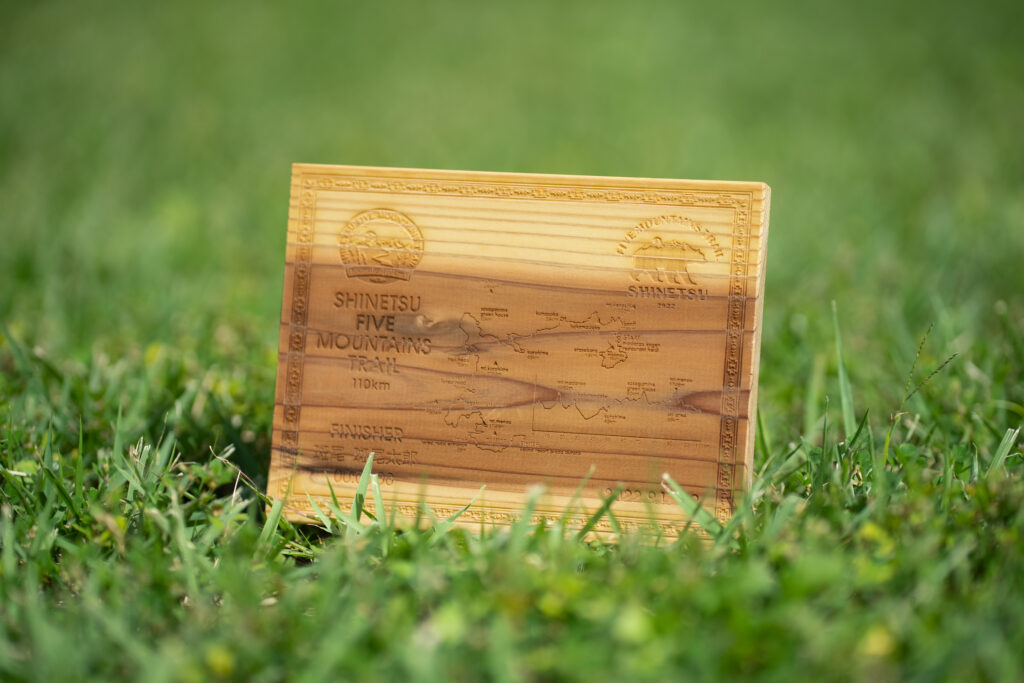 Consideration for the Environment
In order to minimize the impact on the environment, the race has limited the number of racers and conducts trail maintenance work both before and after the race.
A portion of the race entry fees are also used to maintain the local trails and to support groups involved in environmental conservation activities.